LANGUAGE
We don't just
employ Otters.
No solo
empleamos nutrias.
We're always on the hunt for humans who want to be part of the Jel Sert family. The type of people who take pride in their work and are looking to contribute their unique ideas, skills, experience, passion, and opposable thumbs to our company. Oh, and like our famous otters—people who enjoy having a little bit of fun on the job. That's not necessarily a requirement, but it gives you a good indication of the type of company we are.
Siempre estamos en busca de humanos que quieran ser parte de la familia Jel Sert. El tipo de personas que se enorgullecen de su trabajo, buscan aportar sus ideas únicas, habilidades, experiencia, pasión y habilidades únicas a nuestra empresa. Ah, y como nuestras famosas nutrias, personas que disfrutan divirtiéndose en el trabajo. Eso no es necesariamente un requisito, pero le da una buena indicación del tipo de empresa que somos.
See Openings
Ve las vacantes
Careers
Carreras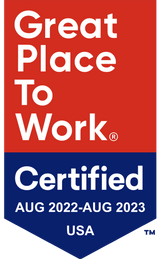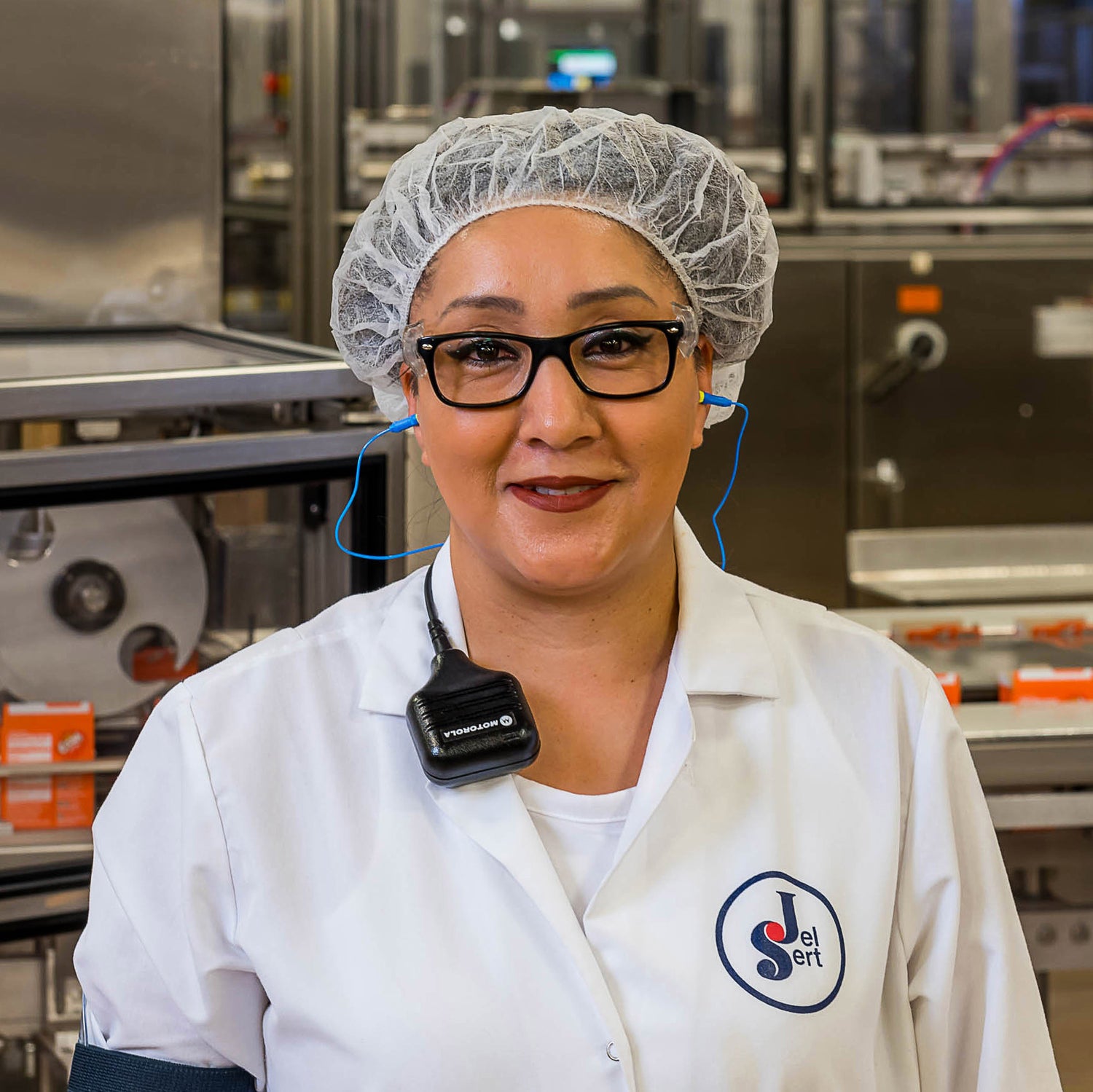 We're a privately held, family-owned company that takes pride in treating our employees like a part of our family and generously rewards creativity, professionalism, teamwork, honesty, and longevity. We offer competitive pay, outstanding benefits, and a work-life balance tilted more in the favor of "life." If this sounds like a good fit, we'd love to learn more about you.
Somos una empresa privada de propiedad familiar que se enorgullece de tratar a nuestros empleados como parte de nuestra familia y recompensa generosamente la creatividad, el profesionalismo, el trabajo en equipo, la honestidad y la longevidad. Ofrecemos un salario competitivo, beneficios sobresalientes y un equilibrio entre la vida laboral y personal más inclinado a favor de la "vida". Si esto suena como una buena opción, nos encantaría aprender más sobre ti.
OPPORTUNITIES
OPORTUNIDADES
MEET THE TEAM
Conoce al equipo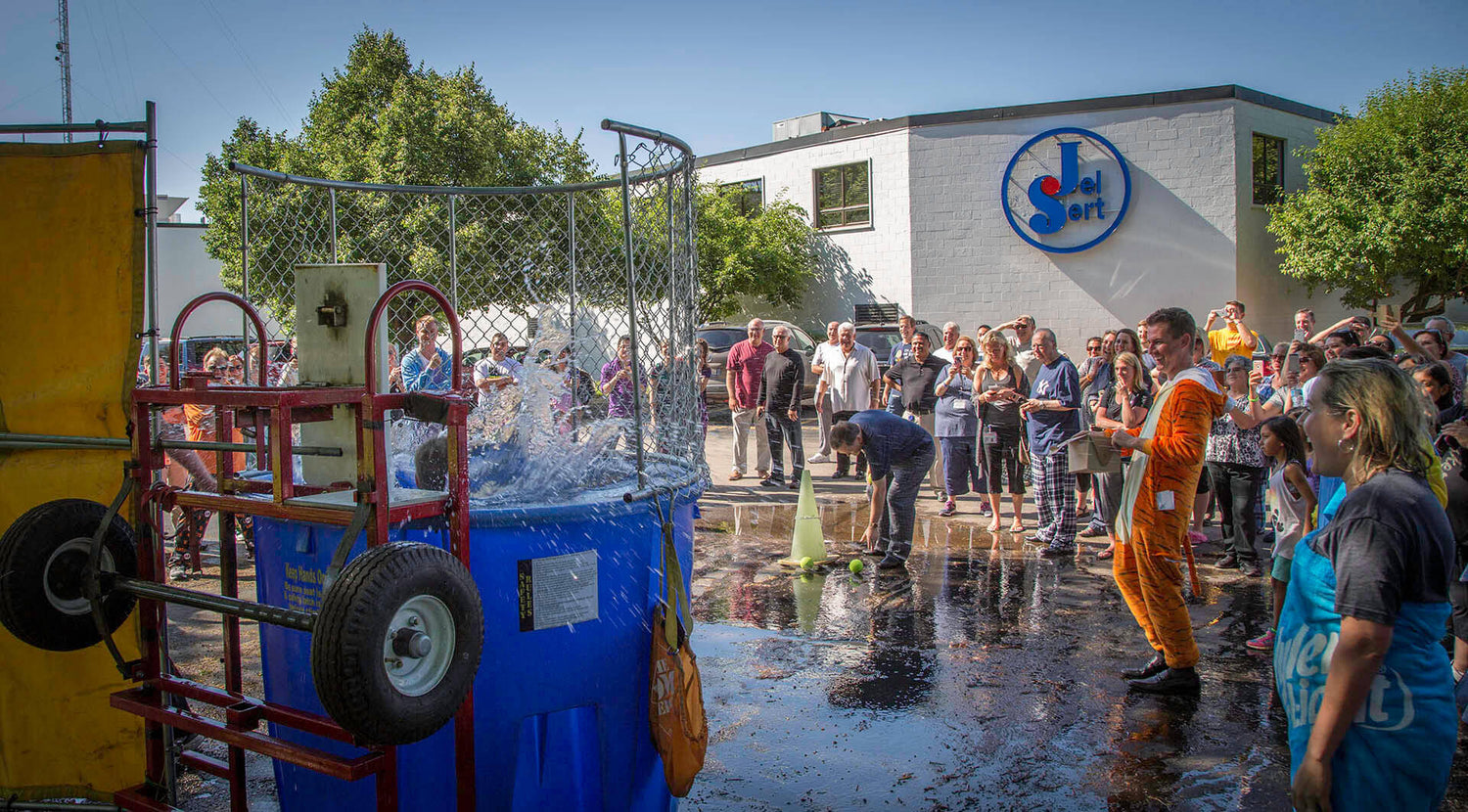 Employee Perks
Beneficios
Benefits

Beneficios

MEDICAL
DENTAL + VISION INSURANCE
401K PLAN
COMPANY PAID BASIC LIFE/AD&D INSURANCE
VOLUNTARY TERM LIFE/AD&D INSURANCE
SHORT-TERM DISABILITY PLAN
LONG-TERM DISABILITY PLAN
SUPPLEMENTAL INSURANCE

COBERTURA MÉDICA
SEGURO DENTAL + VISIÓN
PLAN 401K
EMPRESA PAGADA SEGURO BÁSICO DE VIDA/AD&D
SEGURO VOLUNTARIO DE VIDA/AD&D
PLAN DE DISCAPACIDAD A CORTO PLAZO
PLAN DE DISCAPACIDAD A LARGO PLAZO
SEGURO COMPLEMENTARIO
Learning + Development

Aprendizaje y desarrollo

Tuition Reimbursement
Onsite Training
Offsite Training
Cross Training
Individual Development Plan

Reembolso de matriculación
Capacitación interna
Capacitación externa
Entrenamiento intradepartamental
Plan de Desarrollo Individual
Health + Wellness

Salud y bienestar

Health Club Membership Reimbursement
Corporate Walking & Biking Programs & Challenges
Employee Assistance Program
Annual Onsite Vaccine Clinics
Quarterly Onsite Blood Donation Drive
Lunch–n-Learns

Reembolso de membresía del club de salud
Programas y desafíos corporativos para caminar y andar en bicicleta
Programa de asistencia al empleado
Clínicas anuales de vacunas
Campaña trimestral de donación de sangre 
Sesiones de aprendizaje + almuerzos
Giving Back

Retribución a la sociedad

Northern Illinois Food Bank
Quarterly Blood Drives
Employee Sponsored Fundraisers
Donation Drives For Disaster Relief
Local Charity Programs
Charitable Partnerships

Banco de alimentos del norte de Illinois
Campañas trimestrales de donación de sangre
Recaudaciones de fondos patrocinadas por empleados
Campañas de donación para el alivio de desastres
Programas de caridad locales
Asociaciones caritativas
Work/Life Balance

Equilibrio entre el trabajo y la vida personal

Vacation
Personal/Sick Days
Paid Holidays
Flextime
Working Remotely
Dress For Your Day
Discounts on Products
Local Metra Station
Monthly Employee Engagement Activities

Vacaciones
Días personales/de enfermedad
Vacaciones pagadas
Flextime (Flexibilidad laboral)
Trabajar de forma remota
Días casuales
Descuentos en productos
Estación local de Metra
Actividades mensuales de participación de los empleados
Rewards + Recognition

Recompensas y reconocimientos

Service Awards
Referral Bonus
Annual Performance Evaluations
Safety Awards & Recognition
Employee Recognition Program
Employee Luncheons

Premios al servicio
Bono de referencia
Evaluaciones anuales de desempeño
Premios y reconocimientos de seguridad
Programa de reconocimiento de empleados
Almuerzos para empleados